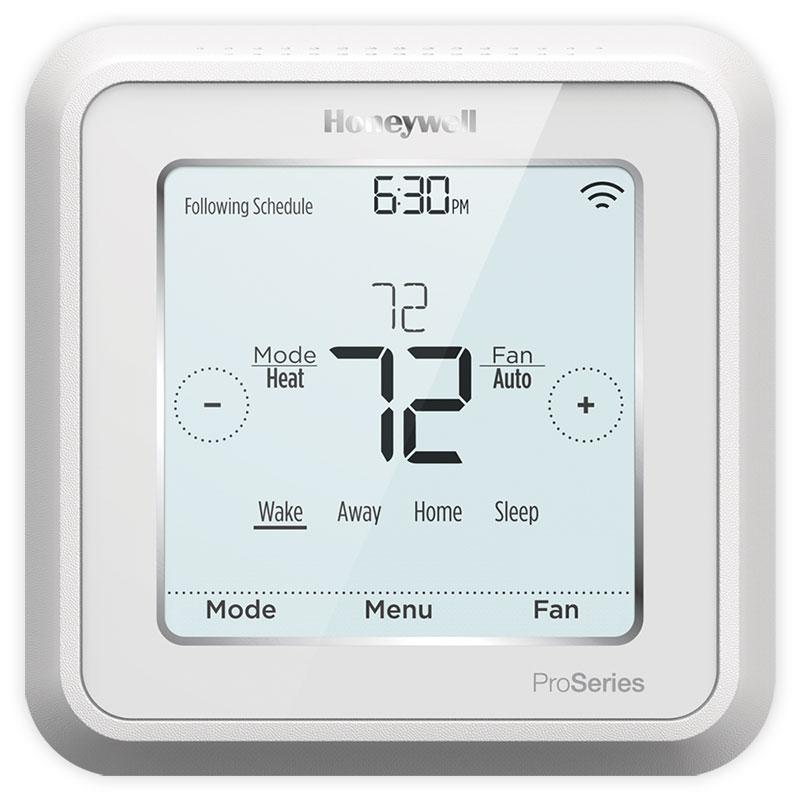 Honeywell Lyric T6 PRO Wi-Fi*
* requires access to a 2.4 GHz wireless signal with reliable, always on internet service
This thermostat is NOT compatible with communicating HVAC systems.
A Wi-Fi capable thermostat might be just what you want for monitoring your HVAC system operation and controlling the temperature while you are away. It also enables owners of vacation homes to enjoy the added convenience of arriving to a comfortable indoor climate. Just remotely set the temperature you desire through your Honeywell Home app about 5-6 hours before you plan to arrive!
IMPORTANT NOTE: After we install the Lyric T6 thermostat, it will function like a model with no Wi-Fi capability until the homeowner completes the steps necessary to connect it to their wireless internet service. The homeowner must:
Download the free Honeywell Home app from the app store to a smart phone or tablet.
Create an account & sign into the Honeywell Home app.
Through the app, follow the instructions in the user guide to connect the Lyric T6 to the home's wireless internet service.
Homeowners that experience any difficulties connecting the thermostat to their wireless internet service, can get IT help by calling Honeywell's Customer Support number at: 1-800-633-3991.